Most materials and a number of other portals and resources are stored on our Extranet Portal, head over there if you have a registration or ask for one on the form below:
GO TO ONLINE RESOURCES
REQUEST ACCESS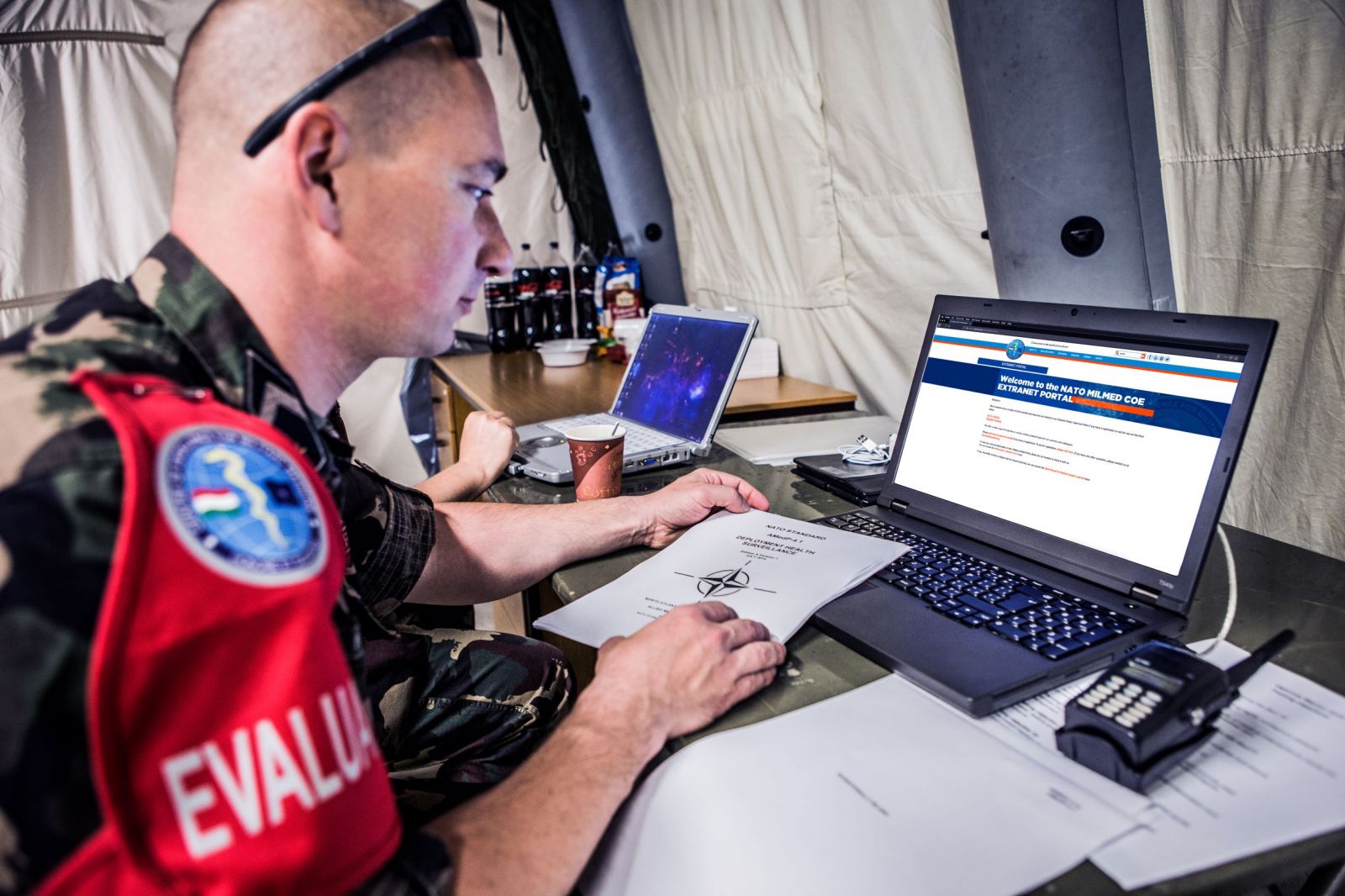 We offer a wide range of materials on various military-medical topics for our partners and colleagues.
Please click here to access the portal if you have a registration! To ask for registration, please click here. If you have any other questions, please contact us at dir.intrel@coemed.org.
In case you have an observation in the military-medical field, please do not hesitate to share it with us.
You can access the Observation collection form here.
Medical Innovation page on MILMED COE Medical Knowledge Management Portal:

New and innovative technology promises to revolutionize how medical care is delivered both in civilian and military sectors. Tele-health, data analytics, and machine learning, among many other advances, will allow us to deliver an unparalleled level of healthcare to our warfighters. Our branch has taken the lead on the evaluation and recommendation for use of these innovative technologies in the NATO medical environment .Sign up for MILMED COE Medical Innovations newsletter.

If you would like to have a deeper look at Lessons Learned, you can access the Field Manual for Medical Lessons Learned here: