Explore the Exciting Upgrades in ADL 390!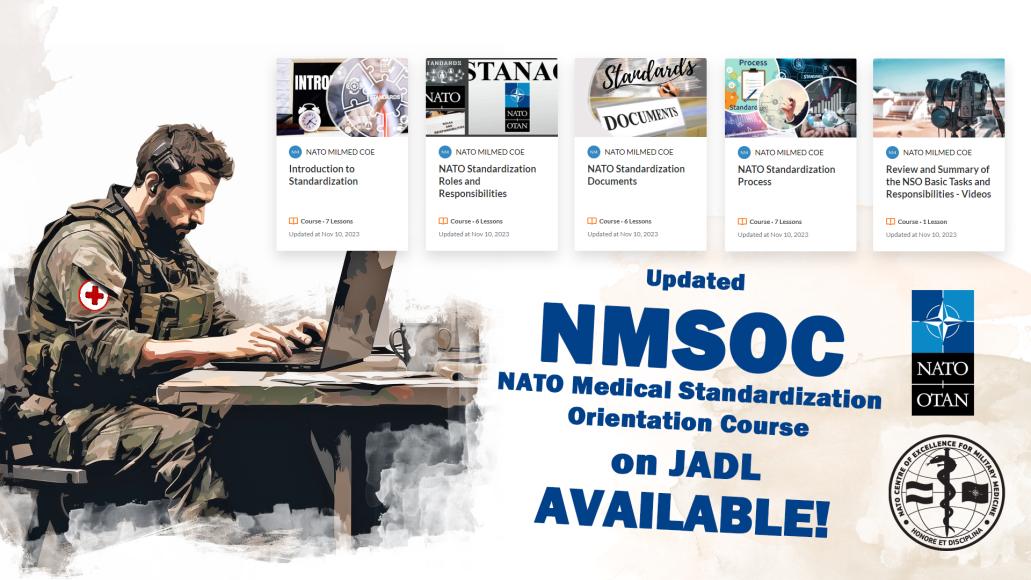 This course will provide you with information on standardization principles in NATO, type and hierarchy of standardization documents, medical specificities in standardization process and a quick overview of the NSO webpage. The course is self-paced which means you can control the amount of material you consume as well as the duration of time you need to learn the new information.

The new ADL version has many advantages: more interactive, user-friendly, with updated NATO Terminology and several applicable educational videos for the novice and experienced users of the NSO webpage.


UPCOMING COURSES